I've got a problem. Nothing earth-shattering.  People won't die if I make the wrong decision. Clocks won't stop. But I still feel bad. I'm certain I can't be the only one this happens to, so I'm hoping that all the other people it does happen to can help me out, because I've never seen anyone talk about this on any writing forum or blog I've read. Here's the problem:
I write books. I put my books up on the Net for people to buy. People do buy them and some of those people write wonderful reviews. I meet lots of other writers on writing forums and blogs. It's a very friendly community. It may be the best side of humanity. Everyone helps one another, whether successful author or a newbie starting out. I was in the art world for many years and it wasn't anything like that. However, since the advent of the Internet, things have changed in the way artists, writers, and even filmmakers relate to each other: they friendlier. I think they mean it.
OK, but this isn't my problem. My problem is based in this friendliness. I don't make any claims about my writing being anything other than what it is. I work hard at it. I've worked hard at it for over twenty years. I study it. I read it. I breathe it. I love storytelling. I love experimenting with new ways to say the same old things. I'm an editor and have helped people better their writing. I'm not a copyeditor though, and send all my work out. I'm envious of new talent that seems to be born with an ability to see the world in new ways and express it in wonderful pros.
But I'm disheartened at all the books out there that don' possess any of these qualities. One on hand I think that it's
fine for people to write whatever and however they want, put up it on the net and charge money for it. Now I'm getting to my problem. A lot of these people who apparently do just that are very friendly, helpful folks. Always with a nice word. Would probably literally give you the shirt off their back. They may have spent most of their lives in an occupation they learned from the ground up and are extremely good at it. They might scoff at someone who came along and just decided to take up the work they've been doing for a lifetime and begin doing it without investing any time into actually learning the craft. Yet this is exactly what I see so many new authors doing. Even the ones becoming best sellers.
Hang on, I'm coming to my problem. I don't have much of a problem with people hacking out a novel and calling themselves writers. It irks me at times, yes. But I can live with it if make people happy. I don't care if they sell it and make a ton of money. But I begin to have problems with reviews. Now, hold on, it's not other people's reviews I'm talking about. It's mine. Not the ones I get. Of course I love them. I'm talking about the ones I feel compelled to give.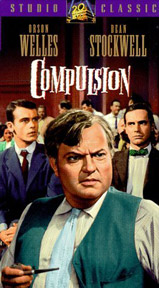 Why do you feel compelled to give a review of someone's work, I hear you thinking. (I know, in a novel you can't really hear someone thinking, but hey, this isn't a novel.) I feel this way because, either someone who is very nice has read my book and given me a great review or someone is just very nice and I feel like I should read their book, or I want to read their book because it interests me. So where's the problem you might ask?… Much of the time the books suck. That part isn't my problem. My problem comes when it's time to write the review.
This puts me in quandary because on the one hand, I could just write a great review regardless of how I feel about the writing merits of the writer and the book. Or I could write my true opinion. Now I've been around awhile and know human nature fairly well. If I write a great review, my integrity would be compromised. If I write the truth, those friendly folk would shun me as a virulent turncoat. My loving community of friends I've never met would bury me in silence. I know, I hear you out there muttering to yourselves, saying that you would never do that. But you would.
So, what's my next option? To not say anything? But stupid me, I promised I would read their books and say something. If I don't say anything, then it's my integrity up for grabs again. Now, of course, everyone I've ever said that I would read their book is frowning, thinking that I'm talking about them. In my mind's eye, I can see pitch forks and torches bobbing in the virtual distance.
I've thought about sending these writers a private message explaining what I thought was good and not so good in their stories, but I think I would just come across as a pompous ass. Actually I did something like that on a much smaller scale recently when I wrote to a blogger and said there were grammar and construction problem in her otherwise terrific blog post and I offered to correct them for free. She wrote back all bright and cheery and said she'd love it (paraphrased here). So I did it. And heard not a peep back. And we all know silence is way more deafening than a tantrum.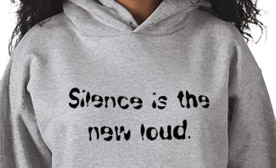 What to do? What do any of us do? What should we do? I'm thinking that writers shouldn't be reviewing other writer's work. Of course this is silly since we're readers too. I'm thinking that friends shouldn't review other friend's work. But then, where would most authors get all those glowing five-star reviews? I don't know that to be a fact, I'm just relating what we've all read on the forums.
Now I'm asking all of you. Yes, that even means you who have read this but now decide that you haven't read it so you don't have to respond. What would you do? What have you done. Did you read a book and then write a wonderful review because he/she was a friend, relative, boss, lover, or potential lover? Or even someone met online in a writing group such as we all belong to? Does that mean your integrity is suspect, or that a white lie to cheer people on is acceptable, even a good thing?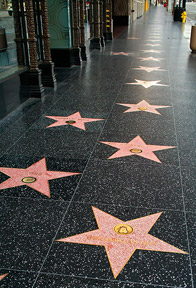 How much credence do readers put into reviews anyway. Are people really swayed to buy a book because it has bunches of four and five-star reviews. Do those of us in the know (meaning those of us who wrote exaggerated reviews) see those four and five stars as blurry twos and threes?
I'm sorry that I've made my problem, your problem. Time to face the truth of the stars.
So come on peeps. Help me out here. I have reviews to write.